Accomodation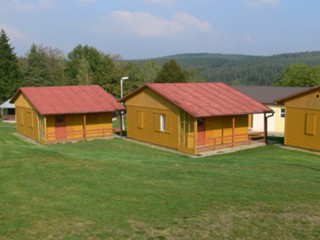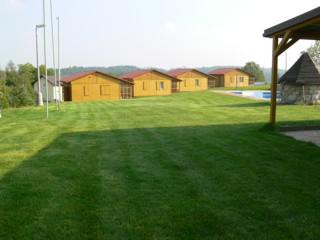 The Camp accommodates a total of 136 persons. Visitors to the camp stay in comfortable wooden chalets with bunk beds, which sleep 8 persons, split 6 and 2 between two rooms or 2, 2 and 4 between 3 rooms. A box room is available for luggage, cloaks etc. Another 24 beds are available in the main building. The camp supplies all bedding. Washing and toilet facilities, including showers with hot and cold running water, are located a separate block. The camp has an independent spring water supply and this is regularly analysed and certified as suitable for drinking by the Czech Hygiene Authorities.
Washing and Toilet Facilities
Hand basins, toilets and showers with hot and cold water are provided. These are located in newly built blocks; separate facilities are provided for boys and girls. Staff facilities are situated in the Main Block. Compared to camps of this type they are of an exceptionally high standard.